Partager...
NUMTECH distributes an atmospheric dispersion software dedicated to the study of these issues on and around airports.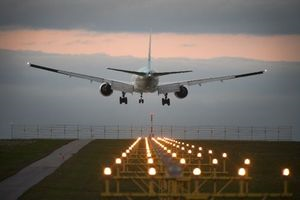 Air quality on and around any airport is a crucial issue both in environmental and sanitary terms. Environmental claims of neighbouring populations are quite strong in particular through residents' associations. After noise, those are showing growing interest in air quality issues and want specific studies. Modelling helps, in addition to on-site air quality measures, to diagnose and improve the state of air quality close to these transport infrastructures.
ADMS-Airport is a reference model for air quality modelling on and around the environment of airport platforms since it enables to take into account the particular characteristics of the emission sources identified at the scale of such a site as the diffuse and mobile nature of these sources.
NUMTECH exclusively distributes the software in France and in French-speaking countries. Our experts train and support airport operators, authorities in charge of air quality monitoring and engineering offices who are potential users of the tool.
ADMS-Airport has notably been installed at the three airports of Aéroports de Paris (ADP) Group (Charles-de-Gaulle, Paris-Orly and Paris-Le Bourget), and is implemented by major engineering offices.
We thank our customers for the confidence they place in us by using the tools we distribute and by seeking our strong expertise concerning emissions calculation and modelling.
More information: